This recipe is a go-to weeknight tea for me. I'm literally always so busy whether it's writing a blog, going to a fitness class or making time for family and friends so, in the evenings, I like to give myself as much time as possible by cutting down the time it takes to make my tea. I live with my dad and sister, yet do all of my own cooking a) because I try to be healthy and experiment with my foods and b) I am 20 after all. Check out my recipe for delicious turkey burgers, perfect with a crispy cold salad.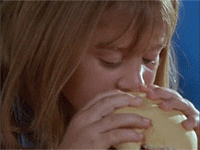 This recipe makes 10 turkey burgers which gives me 2 meals. I have 5 burgers at a time with a plate of salad. You can cook all of the mince at once and can freeze the other 5 burgers to have at a later date.
Recipe Details
Ingredients
Makes: 10 turkey burgers (2 servings of 5 burgers each)
For the Burgers
For the Salad
Method
Prep: 10 mins > Cook: up to 18 mins > Total: 30 mins
Prep the spring onions by removing the outer layer and wash with cold water. Slice them into small pieces and set aside.

In a large mixing bowl add the ground turkey mince and season with the chilli powder, cumin, garlic powder, and cayenne pepper. Stir until the meat is seasoned evenly.

Add the chopped spring onions to the meat mixture and mix well using your hands. Form 10 small patties (about 6 cm in diameter, just over 1 cm thick).

Using a frying pan, spray with fry light and wait 1-2 mins to allow the pan time to get hot.
Place the patties one at a time into the frying pan, ensuring to take care when doing so. Once they are all in the pan, allow them to cook for 5 minutes before flipping. Allow a further 5 minutes on the other side.
Lower the heat slightly and continue cooking for another 2-3 minutes rotating the burgers throughout this time. Whilst doing so, use a fork or spatula to apply pressure to the burgers – this will help them to crisp slightly and go brown.
The burgers will be done when the pink meat turns to white. If needed, cut one of the bigger, thicker burgers in half to check its cooked all of the way through.
While the patties are cooking prepare the salad by tossing all the rocket, carrot and cucumber into a mixing bowl.
Once evenly mixed, dish onto 2 plates, drizzle with olive oil and season with salt and pepper.
Add the cooked turkey burgers to 2 plates (5 each) and sprinkle with pumpkin seeds to add some crunch to your salad.
Enjoy!
XOXO